About Me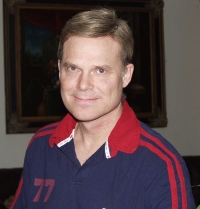 For the past 25 years, Jim Wuerstlin has been an avid collector of longcase clocks and early furniture. As his collection grew, it was only a matter of time before he decided to expand into the Antique business. The result is this web site, begun in the fall of 2005. However, antiques are just a side business; Jim also has a full-time job in another field. There is no physical store, so please do not attempt to locate us and drive up without an appointment. However, we are most pleased to show items by appointment. We are located in Granite Bay, California, a suburb of Sacramento.



What does he offer? Rare, genuine pieces from the castles and manors of renaissance Europe. Carefully chosen one-by-one over years of collecting, these are not the normal trade goods that arrive in America daily by the container load. Be it a gothic chest of Shakespeare's day, a renaissance cupboard of Elizabethan times, or a magnificent Belgian clock under the rule of Maria Theresa, such pieces are seldom seen on the market.


Contact

You may reach us by email at jim@jimwuerstlin.com, or by phone at 916-872-8173 (landline) or 916-844-9103 (cell).
Please, no calls on Friday evenings or Saturdays.


Mailing List for New Items and Special Offers

If you would like to be notified occasionally of new items or special offers, please click on the email link above and type "mail" (or something to that effect) in the subject line. Your email address will held in the strictest confidence and not be sold, shared, or disclosed in any way.




---